10 GIFs That Are All Too Real For a Traffic Manager
It's not easy being a traffic manager. Here are 10 spot-on GIFs that any traffic manager will be all too familiar with.
1. When your inbox is empty.
credit: thedigitalprojectmanager.com
2. When you're able to get that project in this week's schedule and the AE loves you for it.
credit: thedigitalprojectmanager.com
3. When a big client's project is finished on time and on budget.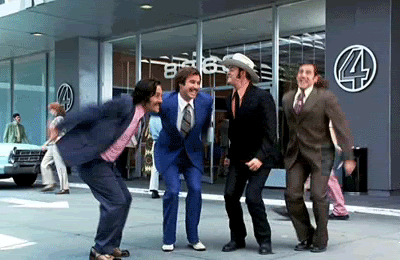 credit: tapfortap.com
4. When you have an urgent question and the design team is in a creative brainstorming meeting for hours.
credit: imgur.com
5. When scope creep is getting out of control but you're trying to keep a positive outlook. credit: imgur.com
6. When project deadlines sneak up on you and now it's a snow day.
credit: wifflegif.com
7. When a big project deadline gets moved up and every other project needs to be rescheduled.
credit: giphy.com
8. When you try to tackle a project that had an incomplete creative brief.
credit: 4gifs.com
9. When you learn how to send automatic alerts in your task management software and you're your own hero.
credit: giphy.com
10. When it all works out in the end and your client loves your team's work.
credit: mashable.com
Even traffic managers need a helping hand. Function Point Productivity Software is the leading all-in-one project management software solution to specially designed for creative agencies. To see if FP is a good fit for your business, book a demo with one of our software experts.